New Release: Overflow of the Spirit!
It's finally here! Dad and I have been preparing a brand new training series for you over the summer and we are so excited to get these resources into your hands. It's Overflow of the Spirit – How to Release His Gifts in Every Area of Your Life and the key message is that every believer can flow in every gift of the Spirit in their everyday lives. Most importantly, we teach you how to do it.
Learn how to position yourself to release God's gifts easily and everywhere. What does a word of wisdom look like in a business meeting? What does prophetic revelation look like in school? What does the gift of faith look like at home? What does discerning of spirits look like at the gym?
Wherever you are, God is. Wherever God is, His gifts are. That means wherever you are, God's gifts are! And they can flow effortlessly through you to meet the needs of those whom you are with, touching them with the grace of Heaven and blessing everyone you encounter.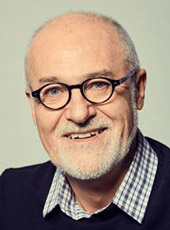 "Practical and easy steps for how to pursue an intimate relationship with God and release the gifts of the Spirit in your life today!"
– James W. Goll, Founder of God Encounters Ministries
For all you dreamers, we have an entire chapter dedicated to receiving Holy Spirit's gifts while you sleep. In addition to that, as promised, we also have a chapter of AMAZING testimonies from Brian McLaughlin demonstrating his experiences flowing in all nine gifts of the Spirit not just in church, but on the job, at his home, and even in his dreams! (We weren't kidding when we said this was EASY…)
We dive deep into the correlations between quantum physics and how Holy Spirit baptism enlightens the eyes of our hearts to the supernatural realm, empowering us to be witnesses and observers of Heaven. Once we see what God sees, we can conduit and collapse those blessings and potential possibilities into our lives. And when we infuse our godly imagination with the power of spiritual prayer – that is, praying in the Spirit – we supernaturally accelerate the manifestation of those prophetic promises into our world.
"Manifest the Spirit purposely and intentionally in our lives…beyond what we thought was the period at the end of the sentence. Overflow of the Spirit is an awakening, a delightful recipe for the hungry heart for God!"
– Dr. Fred Antonelli, President of Elim Bible Institute and College
Complete Downloadable Training Package Available Now!
And that's not all. Dad and I have also recorded an entire series of 12 accompanying teaching sessions on both MP3 and digital video. Get the ebook, audio and video training lessons that correspond to each chapter of the book, plus the LEARN e-workbook being taught through in the sessions, all instantly downloadable and at a discounted price: Get your Master Download Package here!
For those who appreciate the feeling of holding an actual book in your hands, Overflow of the Spirit is hot off the press and you can order your paperback copy here.
For ebook lovers and all our international friends who prefer the electronic version, we've got you covered too! Save time and money on shipping and download your digital copy here.
Discover the revelation truth that every believer can learn how to easily connect with Holy Spirit's river within, overflowing with His gifts in every area of their lives!
Still not sure if this is for you? I've recorded a two-minute video to let you know why you don't want to miss this teaching. And you don't just have to take my word for it. Listen to what Pastor Bill Johnson of Bethel Church had to say. We are so grateful for his Foreword to our book, in part sharing:
"Overflow of the Spirit is a timely and much-appreciated work. This is more than another book on the Holy Spirit; it is a textbook for the ages, perfectly designed for Bible colleges and seminaries, but written for all to examine and experience."
So what are you waiting for? Get your copy and experience an Overflow of the Spirit today!
Read more about quantum physics here!