Talking Angels with Shawn Bolz
Have you ever noticed how many supernatural visions surrounded the birth of Jesus? Both during the day, and at night while asleep, people were being visited by angels, receiving prophetic revelation, and having interactive conversations with the company of heaven.
Last week, Shawn Bolz and I got together to talk about this, and what it all has to do with our everyday lives. What can we learn from the examples of Zacharias and Mary and Joseph and the shepherds? What are the takeaway principles for us? How is it relevant, and why do we care?
God is the same yesterday, today and forever, and whatever He did through the ministry of angels in Scripture, He wants to do in our lives now as well. Indeed, the Bible is not a book of old stories… the Bible is meant to be lived!
If you haven't seen it yet, I invite you to watch our interview here.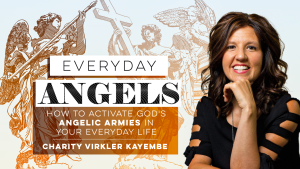 Merry Christmas!
And if you just can't wait to learn more about angels and how to see them yourself, check out our Digital Master Package on Everyday Angels. Or bless your friends this Christmas with a USB drive loaded with one of our Spirit Life training courses (about $300 worth of materials on each USB), on sale now for only $50! Each USB has all the training materials for one of our unique Spirit Life topics, including:
These small USB drives are perfect gifts for friends and family that live at a distance. Just put them in your Christmas card – no wrapping, no standing in line at the UPS store to send them, no expensive postage, and a truly life-changing gift that lasts!
You are also invited to take advantage of our Christmas Sale going on now through December 25th. Just use coupon code CHRISTMAS25 to receive 25% off everything else in our store – including ebooks, packages, and digital downloads.
Have yourself a supernatural Christmas filled with angelic encounter and sweet dreams from heaven!