Everyday Angels Workshop – November 13, 2021 in Niagara Falls, NY
Do we have guardian angels? Does God want us to know them?
How do angels minister to us and can we partner with them in bringing Heaven to earth?
Find out what Scripture reveals!


What Leaders Are Saying
"I love Everyday Angels!" – Dr. Patricia King
"People are often afraid of angel stories for fear of being accused of dabbling in the New Age. But Everyday Angels is not that kind of teaching. On the contrary, this is the real thing, including showing you how to have a personal friendship relationship with your angels. Can somebody shout 'Yes, Lord!'"
– Steve Shultz, Founder of The Elijah List
"Since reading Everyday Angels I've had the exciting experience of seeing angels everywhere I go. Even more exciting than that, I've learned to co-labor with them. The proof is in the fruit and I can attest to a greater sense of living in the Spirit and seeing miracles since reading this book."
– Tim Madden, YWAM Crossroads DTS Leader at University of the Nations
"Charity answers, biblically and authoritatively, just about any question you might have about angelic encounters! This teaching has the ability to open you up to exciting new experiences within the heavenly realm, giving you scriptural guidelines and modern-day examples to follow."
– Joshua Mills
"Charity is so good at making the supernatural practical and sharing deep things in a way that's really accessible to everyone."
– Shawn Bolz

Workshop Details
This live interactive workshop will be from 10am – 5pm on Saturday, November 13, 2021. A day filled with biblical teaching, angelic activation and Q&A is going to be a lot of fun! It is being hosted by What's the Point Church and there is no cost to attend. The address is 409 Plain Street in Lewiston, New York which is 15 minutes north of Niagara Falls, and we'll also be ministering in the Sunday morning worship service at 10:00am.
Just look at some of the fascinating topics you will be exploring…
Secrets of the seers and why you don't need to be one to see your angels.
The personalities and diversity of angels that God created as relational beings.
Surprising facts about angels that 365 Bible references reveal.
What Jesus taught about Holy Spirit baptism and how it empowers us to see the unseen.
15 ways Scripture teaches angels minister to us.
God's design and purpose for angels and why He wants us to partner with them.
How to open the eyes of your heart to the supernatural dimension… and MUCH more!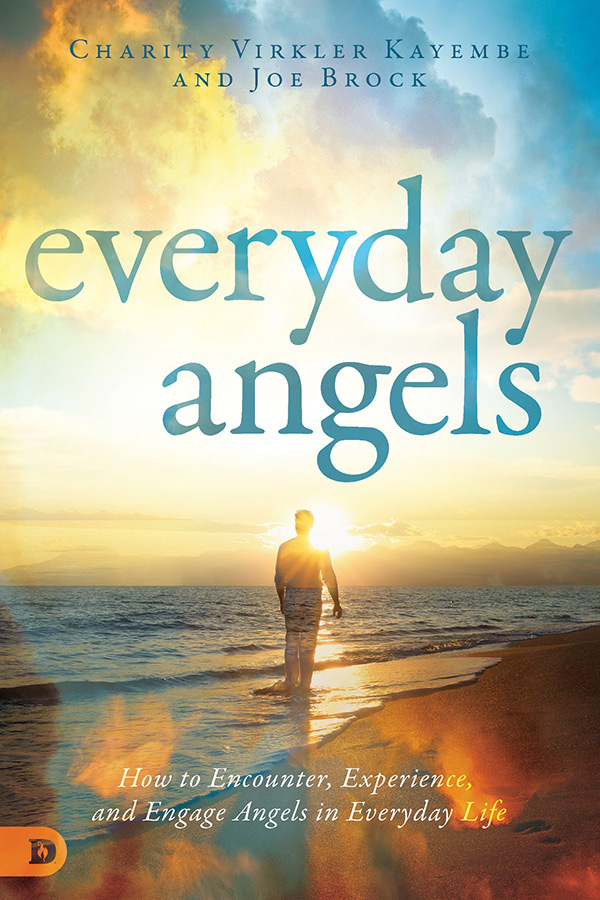 "Are not all angels ministering spirits sent to serve those who will inherit salvation?" (Hebrews 1:14)

Open your spiritual eyes to the amazing unseen world of angels, and start experiencing them today!
During this workshop we will answer these questions and many more:​
The biggest concern some Christians have regarding angelic interaction is that they fear satan will come as an angel of light and they will accidentally start worshiping him. The good news is there is no record in Scripture of any believer actually doing that. It's also extremely significant that the clearest instruction we have in the Bible on not worshiping angels was delivered by an angel himself!
When the Roman centurion Cornelius saw an angel and followed his instructions, he was able to hear the gospel from Peter and come to saving faith and a personal relationship with Jesus, becoming the first Gentile convert to Christianity (see Acts 10).
When Phillip saw an angel and followed his instructions, he was able to witness to the Ethiopian government official who received Jesus, was baptized, and spread the gospel to Africa (see Acts 8).
When the shepherds saw angels and followed their instructions, they were among the first to worship baby Jesus in Bethlehem. Listening to angels did not distract or take them away from the Lord; instead it brought them closer to Him (see Luke 2).
And so it is with us. Angels help us serve God better and express our love to Jesus in even more meaningful ways. Angelic interaction is still ultimately about Jesus.
Most importantly we will give strong biblical safeguards as we lead participants step by step into the sacred supernatural for themselves, activating them into their own encounters with the company of heaven.
We guarantee you will learn more about the angelic realm than you ever thought possible and you WILL experience a new awareness of the spiritual world!
Can't make it in person?

Dive into the Everyday Angels Master Package of materials yourself, or enroll in our one-of-a-kind online e-learning module. We also invite you to subscribe to our blog to stay updated with new resources and special discounts as well as upcoming workshops and free online events.