Dear Prospective Host Pastor…
Wonder what pastors have thought of Charity as a speaker? Here's a glimpse:
Global Awakening – Charity teaches annually at Randy Clark's School of Supernatural Ministry
Charity came to Te Puke Baptist Church in April 2017 to teach on dream interpreting.  Her teaching was very practical and insightful not to mention meticulously researched and backed up with Scripture.  Many people in our church have become awakened in the area of God speaking through dreams.  Those who were already dreaming now can understand what God is saying to them and those who 'didn't dream' have had their dream life awakened (excuse the pun!) and are remembering their dreams and encountering God in new and exciting ways!  I personally went from a 'non dreamer' to having very detailed dreams which have clear messages from God which relate to my life.  If you don't think your church couldn't benefit from having Charity speak then as we say in New Zealand 'You must be dreaming!'
Everyday Angels Workshop:
"I just wanted you to know how many people have been impacted by your time here and what you released and imparted. I'm hearing stories of new levels of spiritual intimacy, increased hunger for more of Holy Spirit, and greater personal revelations of angelic activity.
God has progressively revealed more about my angels… I don't think I ever remember hearing more of a ripple effect among a community I've been a part of than I have since the weekend you were here."
Charity and Leo Kayembe are a wonderful couple who are very friendly and down-to-earth. Since meeting them for the first time at our Aglow meeting I feel as though we have become lifelong friends. Charity's teachings are in-depth but are clear and precise. She brings personal testimony into her teaching which is very helpful to the listener. They are both very sincere and humble and show true passion for Jesus.
"Some of the best teaching you've ever heard on dreams… It was enlightening, educational, inspiring, and encouraging."
We had the privilege of hosting Charity Virkler Kayembe at our church and found that she had the most detailed teaching on dream interpretation we have ever come across. Her personality and style of presentation was simple and
easy to understand
. Everything that she taught was backed up with Scripture.
After Charity's visit, it was like a flood gate of the supernatural has been opened in our congregation. Many more members of our congregation started having the ability to remember their dreams. Using the methods that Charity taught, they were able to interpret their dreams and find answers to some of the pressing matters that they have been praying for or find direction in their life.
As we found that Charity's teaching on dreams had a profound impact on our congregation, we ran a follow-up dream lab meeting once a week over 8 weeks where the attendees got an opportunity to practice the keys they had learnt.
Charity, your teaching was very relevant and life-changing for our congregation.
We recommend that every pastor or congregation should look at tapping into the potential of this method of God's communication!
Pastors Sajan Easow & Jessy Sajan
Founding Pastors, Revive Church
Hastings, New Zealand
It is a privilege to introduce to you, Charity Kayembe, co-author of
Hearing God Through Your Dreams
. We were greatly blessed to have Charity hold a seminar for a wide audience from Sydney to the south coast on this incredibly important subject as one of the primary means that God uses to counsel and speak to the heart. Charity is a highly intelligent and articulate person who is able to communicate the amazing significance of dreams biblically and
explain interpretive keys found in the Word of God in simple practical steps
for those unfamiliar with symbology and dream language. Charity has
helped answer questions
that some of us had on difficult topics with clarity and simplicity. She and her husband Leo are also very kind and gracious people who placed no demands upon us or attenders and were a pleasure to have in our home. We are blessed to know them, and know that you will be also.
Pastors Andrew & Teresa Tainsh
Dream Culture Church
Wollongong, NSW, Australia
In April 2016, a small group from the Jamaica House of Prayer (JaHOP), based here in Jamaica, traveled to Orlando, USA to take part in a workshop in which Dr. Charity Kayembe taught on "How to Interpret Dreams and Visions".
We had personal contact with Dr. Kayembe who struck us as an easy-going, humble and down-to-earth individual and she was so approachable. Immediately, our spirits "clicked" and having been greatly impacted by her teaching, we invited her to come to Jamaica to minister on the same topic. There was no hesitation on her part. No questions of accommodation type, security, remuneration came into the picture, neither initially or even up to the planning stage.
Dr. Kayembe came and gracefully blessed this nation with her extensive knowledge and experience in the interpretation of dreams and visions, emphasizing the importance of paying attention to our dreams. It was such an eye-opener for many people. Now, more people are giving attention to their dreams as they now understand that this is one of the important ways that God frequently speaks to us.
We thank God so much for Dr. Kayembe who has a deep desire to share with the world the revelations God has given her concerning dreams and visions."
Pastor Harry Walcott
President, Jamaica House of Prayer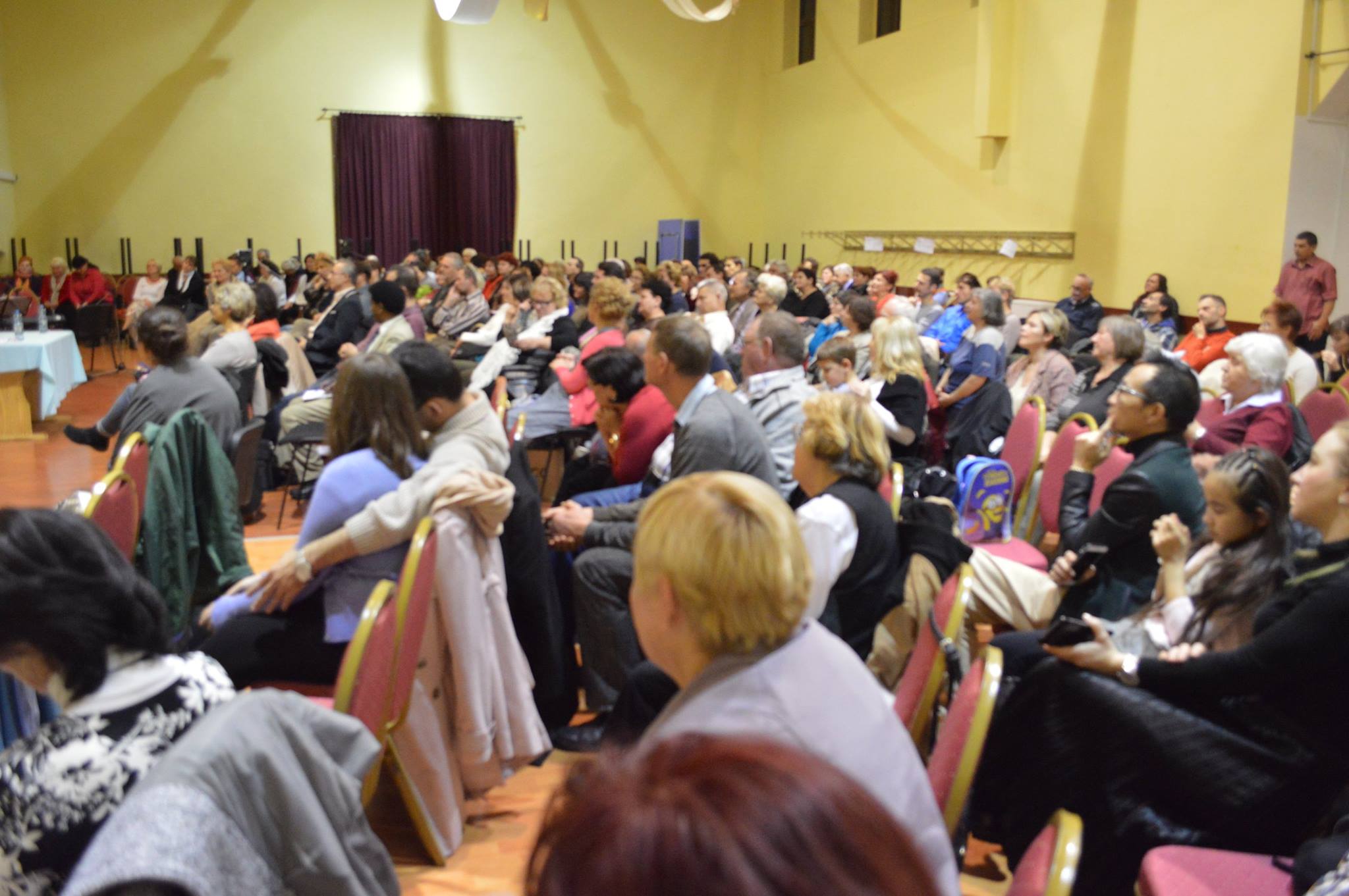 Every now and then I have the opportunity to minister with someone whose message is the life they actually live. In a world filled with meaningless information based more on theory than truth, the body of Christ has been rendered powerless under the weight of theoretical information devoid of power.
Charity Kayembe is a breath of fresh air. Her message is what she lives. The exercises she teaches are the ones she uses to solve her own life issues. I'm proud to call her a friend and to recommend her to the body of Christ.
James B. Richards, Ph.D.,Th.D., OMD
Founder and President, Impact Ministries
Huntsville, AL
Hi Charity – Do you remember Lydia? She was the young lady with tremendous nightmares on a frequent basis and you counselled her under my translation. She attended church and gave testimony that she has no nightmares anymore.
She invited Jesus into the scene
 and that changed the whole perspective. Because Jesus was with her in the dream and counselled her, she was not afraid of the enemies anymore who slaughtered her family, but could bless those murderers instead and got peace in her heart. 
The nightmare did not come again. 
Hallelujah! I have the privilege now to enjoy the fruits of your work. Praise God!
Pastor Gideon Türpe
Morgenröthe, Germany
Sara, our host pastor's daughter
in Antwerp shared: We loved having Leo and Charity with us. They bring so much wisdom with such humility. They
carry joy and fun wherever they go
.
I read Charity's book and it changed my life. It changed my relationship with God in a really profound way! So having Charity teach in our church was a dream come true! It was beautiful to see how every single person attending the seminars was so touched by the message she brought! What Charity teaches is so easy, yet so important and life changing.
Sara's mom Ilse writes: We had an amazing dream interpretation conference with Charity Kayembe. She makes it so easy to hear and understand God every night. Her teaching created a hunger in us to hear God more at night through dreams. Many who attended are dreaming more, and understand what God is saying. As a result we were inspired to start a "Dream Group" where we discuss our dreams and help one another with interpretation.
My life as a pastor will never be the same. Not only have I started receiving sermons in my dreams I am also getting godly counsel for many in the church. God brings it in such a way that people receive the word really well. Charity's message is alive in Belgium and I'm forever grateful for this teaching!
Pastor Ilse Desaeger
Gloriepoort
Antwerp, Belgium
Here are three more testimonies for you from our workshops together. So exciting to see what God continues to do through the revelation you imparted to us!
Since your seminar here (it's one month ago….!) I've remembered 21 dreams. Most of them I could interpret quite easily, they had a rather obvious message. Some of them became clear to me through the help of the Holy Spirit. It's really, really exciting!! Thank you again for having given to me the keys to decode dreams and thank you for having opened my eyes for this important matter! – Eva Zancolo
Since I went to the dream seminar in Schwäbisch-Hall, I have a lot of dreams. I take good care of all my dreams, honor them and write them down. I also ask the Lord to give me dreams. My dream-diary gets filled up more and more. Most of the dreams are about inner healing and I am in awe about God's symbolic language. I am so thankful for your ministry! – Dagmar Peter
I am reflecting on the dream seminar in Graz, Austria. It was like learning one of the languages of God. My trust in God was growing, making me confident that He is also talking to me, because I am able to understand dreams. It is a special, gentle way of intimacy with the father, with the loved one and with the Bridegroom. In a dream, when our mind is silent and cannot interrupt the communication with God, the Lord is speaking to me, His bride, and it is easier to receive His love! Thank you for your labor in the body of Christ! – Ernestine Lang
Love you and miss you! Stay strong and laugh a lot!
Pastor Elisabeth Lindenthaler
Schalom Biblisches Leben
Graz, Austria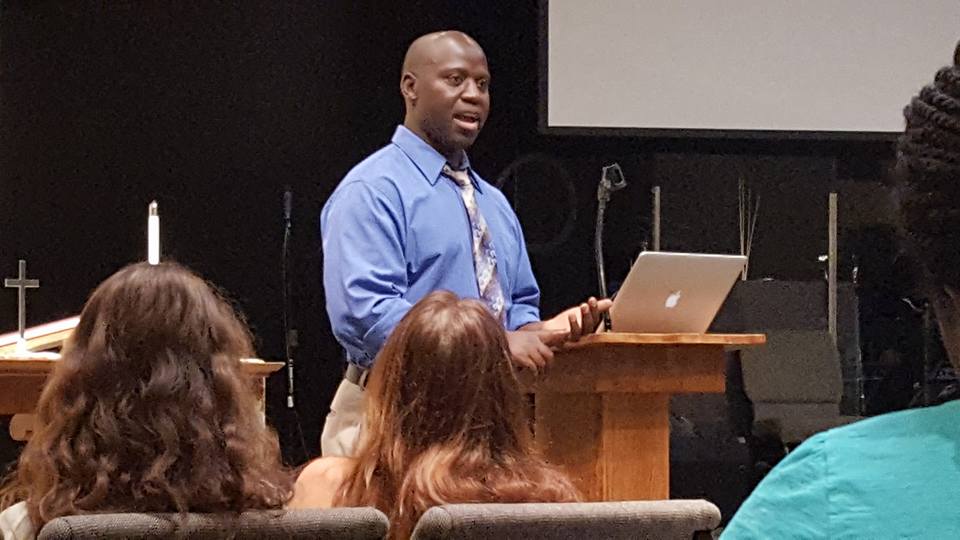 It is with great joy that I can recommend the ministry of Dr. Charity and Brother Leo Kayembe. In July 2017 we were
tremendously blessed
to host them at our church in the metropolitan Atlanta, Georgia. Our event, 'Hearing God Day and Night,' was designed to further equip the saints and build our faith for deepened communion with the Father.
We believe that Kingdom life is seeded, develops, unfolds, and advances from the place of intimacy with God. The hallmark of this life is the ability to hear, and then the commitment to obey God. Dr. Charity and Brother Leo certainly built us up in these areas; encouraging and teaching us how to maximize and redeem the ways in which we hear God, especially in dreams.
Through the scriptural overview and teachings, a biblical framework for dream interpretation, instructions on some dynamics of dream activity, as well as powerful testimonies of God's voice through dreams today, all in attendance were equipped, encouraged, even commissioned to open our hearts in faith and expect deeper levels of communion with God. The Kayembes will strengthen your ministry and help you move to greater levels of intimacy with the Father. I highly recommend them.
Pastor Paul G. David, Sr.
Dominion World Outreach Center, Inc.
Mableton, GA
I am delighted to recommend my friend Charity Virkler Kayembe as someone you would be blessed by to come and minister at your church, conference or event. The church I pastor held a conference with Charity on Hearing God Through Your Dreams. We were more than just taught, we were truly ministered to. I personally took a group through the DVD series which was outstanding, but
having her in person took things to a whole new level
.
If you would like to know more about your dreams and how to make sense of them, Charity is your go-to person. Your church or event will be blessed long-term with her teaching and prophetic insights. Invite her to come, I assure you, you will not be disappointed!
Pastor Joe Brock
Vineyard Assembly of God
Tipton, IN