What 365 Biblical References to Angels Reveal
Mark Virkler interviews his daughter Charity Virkler Kayembe on her new book, Everyday Angels.
Question: An entire book on angels? Wow! So how often are angels mentioned in the Bible? Is this a big or small topic?
Answer: It's huge! The words "angel", "cherubim" and "seraphim" are mentioned 365 times in the Bible, but that is not the whole story.
In Revelation, the word "angel" is recorded 71 times, and yet the entire book of Revelation is all about what the angels spoke, did, or revealed. There are 404 verses in the book of Revelation, which is 5.5 times more verses than we find the word "angel" in.
The same is true in the Old Testament as well. In Zechariah, the word "angel" is mentioned 18 times, but the entire first half of the book are all about what the angels spoke and did. These six chapters compose 84 verses, which is 4.5 times more verses than the word "angel" is in.
While not an exact science, we could then roughly estimate that if this ratio of 5 to 1 were maintained across all 365 times angels are mentioned, we would have 1,825 verses describing angelic activity in the Bible. Almost 2,000 verses! So what does that tell us? Does the Bible give a small or large amount of time to the topic of angels? Do we believe those 2,000 verses should be taught on and experienced in our lives or just ignored?
Question: I agree with you, the Bible is meant to be lived! So that begs the question, did these angel stories stop after the conversations were over, or did people then take resulting actions which are also recorded in Scripture?
Answer: That's a great point. Yes, people did take resulting actions which are also recorded in Scripture. People stepped out and did things as a result of these angelic encounters, meaning that there are many more than 2,000 verses of Scripture devoted to the ministry and influence of angels.
For example, Joseph obeyed the angel that told him to move to Egypt – for two years he was following that angel's direction, staying in Egypt (Matt. 2:13-15). Then an angel told him to move back, which he again obeyed (Matt. 2:19-23).
Joseph obeyed the angel that told him to take Mary as his wife – and we presume he kept her as his wife for decades based on that angel's instruction (Matt. 1:20). So, actions taken as a result of following angels' directions would add MANY more Scriptures, you're right. (And if any reader would like to help us in tallying up a specific number of such Scriptures, feel free to contact me.)
It is significant too that God would choose to give those directions to Joseph via angels in his dreams. These are important instructions! Jesus is on a rescue mission from Heaven to save mankind from their sins. Herod is out to murder Jesus. If Jesus dies as a baby, then He'll never go to the cross or be resurrected, and Holy Spirit will never be given to us. You would think God might want to give such crucial directions to Joseph personally Himself, and do it when Joseph was awake! Instead, God chose to use the ministry of angels and dreams.
Because God honors angels and dreams, we honor angels and dreams.

Question: Excellent insights! However, we must be responsible and take the entire Bible into account when we study a topic. To be on the safe side, we should consider all of the verses where God told us to not to engage angels. How many times did God warn us in Scripture about the danger and perilous risks of angelic interaction?
Answer: Well, the short answer is zero! This is extremely significant for us to understand as well. Truly, if God had intended to caution us about angelic interaction, He would have been straightforward about it. After all, He knows how to lay down the law. Throughout Scripture we have no trouble finding direct and clear commands of what to do and what not to do.
Therefore, it is remarkable that nowhere in the Bible does Father ever specifically warn His precious children of the "perilous risks" of angelic interaction. Doesn't He love us? Doesn't He care? Or, is it that angelic interaction is not as dangerous as we've made it out to be?
In fact, God tells us to take the initiative and set our mind on the spirit (Rom. 8:5), keep seeking the things above (Col. 3:1-3) and look at things that are unseen (2 Cor. 4:18) which make it clear He wants us to proactively engage the supernatural. When we look in the spirit, angels are there (Ps. 34:7; Ps. 91:11-12). We would have to close our spiritual eyes in order to not see them, and we know Paul prayed that the eyes of our hearts would be opened (Eph. 1:17-18).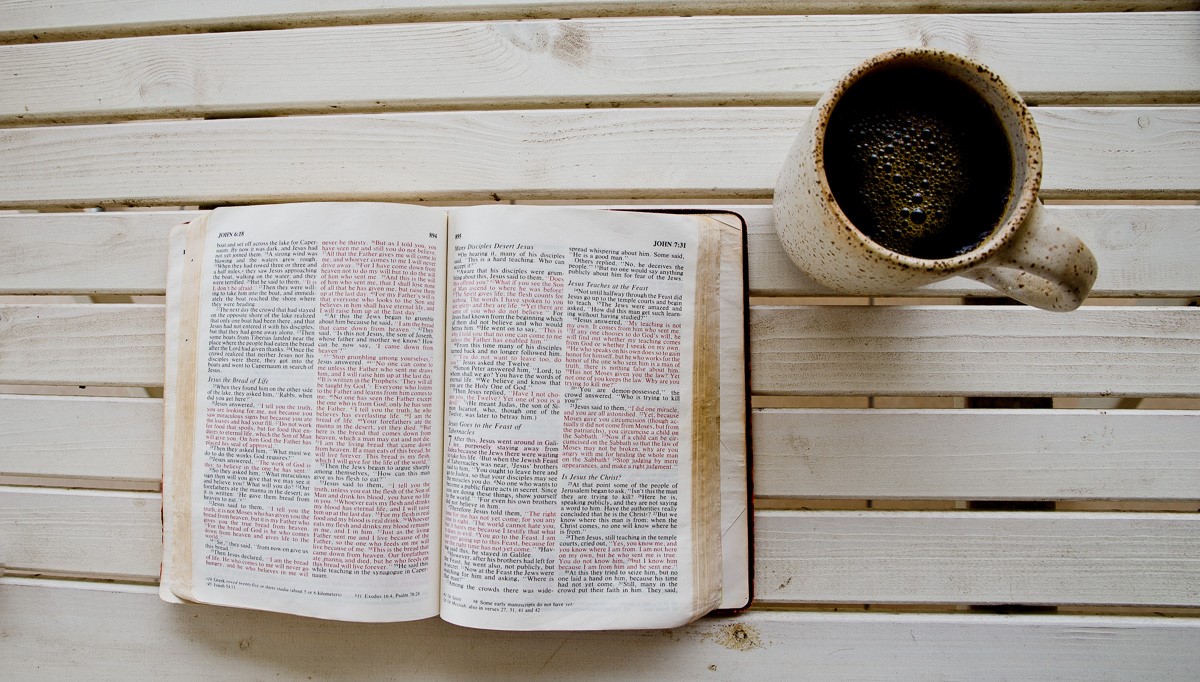 Question: You're right, there are a lot of Scriptures directing our attention to the supernatural realm. Even Jesus said He did nothing on His own initiative, but only what He saw and heard from the spirit world (Jn. 5:19-20, 30). But does this involve interacting with angels too?
Answer: Absolutely! We know that angels surrounded Jesus' birth, resurrection, and later ascension. He was also ministered to by angels in the wilderness and strengthened by an angel in Gethsemane (Matt. 4:11; Lk. 22:43). If Jesus Himself received the ministry and assistance of angels – how much more so should we?
In fact, praying for our spiritual eyes to be open to the spiritual realm to see the spiritual angelic beings who live there is found in the Old Testament as well. We know that Elisha prayed that his servant's eyes would be opened to see angels (2 Kings 6:15-17). This was a prayer specifically initiating his servant into the realm of the angelic in order to alleviate his fears.
His servant had his mind set on the natural world and was afraid. This is why we are told to set our mind on the spirit, which is life and peace (Rom. 8:6). Elisha prayed that he would see the unseen, so he would know the truth: that there were more with them – angel armies – than were against them.
This is a key reason why seeing angels is such a blessing to us: because when we see them we realize we're not alone and we move out of fear. If we are in fear, we're not in faith. Anything not done in faith is sin, and without faith it is impossible to please God (Rom. 14:23; Heb. 11:6).
Therefore, we understand how angels can help us avoid sin, minister to God, and please Him. And what could be better than that?
---

In our next post, we'll examine five scriptural safeguards for spirit realm navigation and answer your most pressing questions: What about worshiping angels? And aren't we all going to get deceived?
You don't want to miss it!
---
Want to Learn More?
Our next worldwide streaming event is Everyday Angels! We are thrilled to be able to offer you FREE access to the entire series of digital videos for a limited time starting September 5th. Get more information and sign up today.
Can't wait? Take advantage of our introductory discounts on the book, CDs and DVDs with BIG sales and free bonuses going on now!
And if you live in the Midwest, we invite you to join us next month for our Everyday Angels Workshop in Indiana. It's going to be an awesome time of revelation, impartation, and activation. We'd love to see you there!